Chinaplas2017丨HB-machinery: conquer the cast industry with strength
The theme of "green and plastic innovation, intellectual creation of the future", convergence "intelligent, high-end, green low-carbon, lightweight" and other industry focus CHINAPLAS 2017 International Rubber Exhibition in May 16-19, 2017 held in Guangzhou Pazhou Complex grand. At the exhibition, the sales are got everything ready, only for the detailed solution to each customer's questions, and recommend the most suitable models for customers.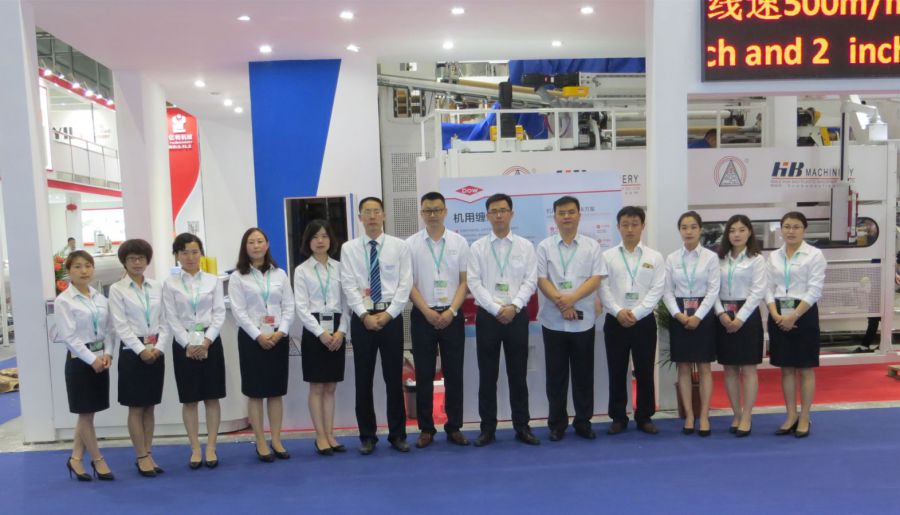 At the current international rubber and plastics exhibition, HB-machinery persist in "high starting point, high speed, high efficiency". We mainly from "automatic, high-speed, high yield, low energy consumption, low labor" these several aspects to show HB-machinery. We customize the production of equipment according to customer needs, to help customers with larger competitive advantages in this industry.
In HB-machinery booth 2.1J21, the PE stretch film line with fully automatic high-speed double four-shaft eight-station winding(currently the largest one of the stretch film production line in China), the effective width is 3000mm, line speed 500m / min, the capacity up to 32 tons / 24 hours, power consumption is 400-450kwh / ton, can produce 2inch and 3inch film roll online at the same time, the equipment attract a large number of exhibitors stop to watch. Unique innovative technology, let customers see the development and improvement of HB-machinery, also give customers great confidence of the company strength and technical support, at the same time by the industry's praise, which not only let the interested customers come, but also obtain many orders from domestic and foreign customers.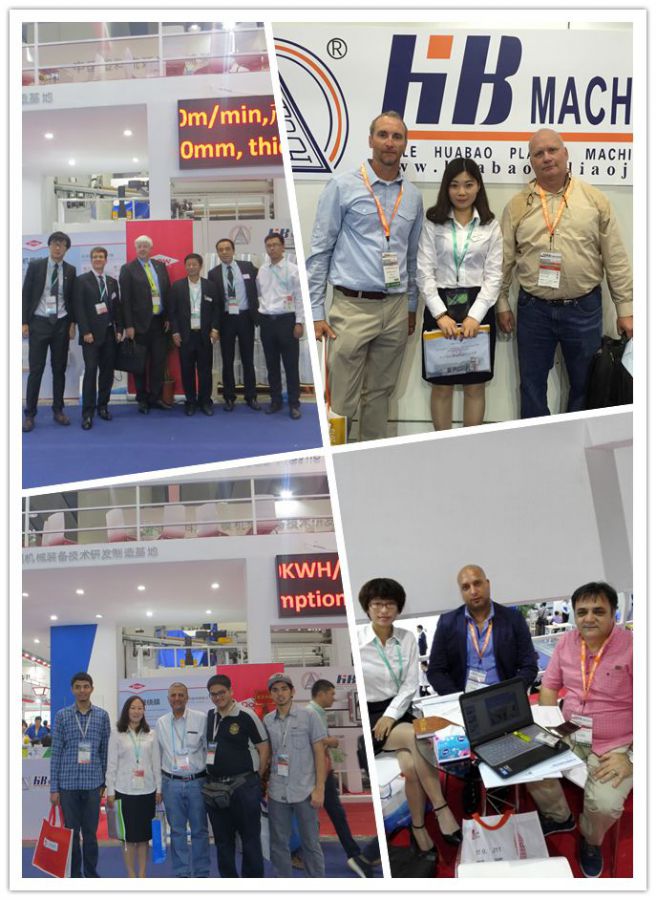 In order to lead the development of domestic cast film machine industry, HB-machinery's growth, let China saw the speed of the HB-machinery, the world saw the speed of made-in-China. For HB-machinery, in the independent research and development at the same time, through cooperation with high-end customers, upgrade themselves in technical, it is the goal. The market is very large, the road is very broad, HB-machinery will always follow their own way, open our eyes to the whole world, rising!
See you next year in Shanghai!